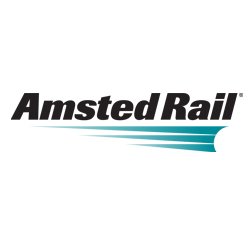 Railroad Wheel Inspector
Groveport, OH
Amsted Rail-Griffin Wheel, the leading manufacturer of railroad wheels in North America, is currently seeking a qualified individual for the position of Wheel Inspector for our Groveport foundry.

We offer a comprehensive salary and benefit package to qualified candidates. Job offer contingent on background check and physical including drug screen.

• Must have a high school diploma or equivalent to high school education with additional education being a plus.
• Background in inspection or related technical skill base.
• Preference given to individuals with recent quality assurance work experience, training in testing and testing equipment along with use of precision measuring instruments, and knowledge of Magnaglo and Ultrasonic testing.
• Must have regular and predictable attendance and the ability to work overtime based on needs.


This position will perform magnaglo, ultrasonic and visual inspection of wheels for surface and sub-surface defects to maintain quality standards. Individual will set-up, change, adjust, and operate equipment within established standards and properly mark wheel defects and record data on forms or electronically.

Hours of work either afternoons or evening shift with daily and weekend overtime is required.

Amsted Rail is an Equal Opportunity Employer

17617