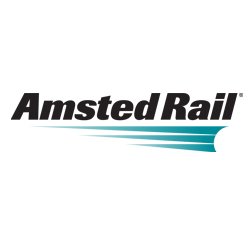 Wheel Inspector
Sorry, this job has expired.
Groveport, OH
Amsted Rail is currently seeking a wheel inspector for our Groveport foundry to perform magnetic particle, ultrasonic and visual inspection of wheels for surface and subsurface defects to maintain quality standards within ASNT specifications and AAR requirements.

• College degree desired.
• Background in inspection or related technical skill base.
• Demonstrate sufficient knowledge of ultrasonic to work with defect codes.
• Ability to work extended hours and extra shifts as needed to cover vacancies and other scheduling/operational needs.
• Must be organized, self-starting, logical thinking and able to manage multiple priorities.
• Must be capable of gaining Level I certification in magnetic particle and ultrasonic inspection, as established by the American Society for Non-Destructive Testing and required by AAR, within eighteen months on the job.

• Perform visual, ultrasonic and magnetic particle inspection of wheels for conformance to applicable standards and specifications.
• Perform periodic inspection on final line, visually checking stamping for readability and proper depth, chamfering, stenciling, bores, hubs, plates and pads. Check flange thickness and height by use of a flange gauge.
• Set up, change, or adjust equipment as necessary to assure correct inspection of wheels.
• Advise supervisor immediately when defects become excessive.
• Mix magnetic particle solution in holding tank and clean weekly.
• Maintain inspection booth in clean and orderly fashion.
• Check tape lines on master tape line for accuracy when working final line.
• Check weight of wheels and keep record of weight, bore size and type when working final line.

15047