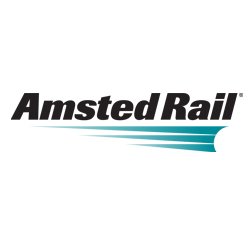 Industrial Millwright / Mechanic
Groveport, OH
Amsted Rail-Griffin Wheel, the leading manufacturer of railroad wheels in North America, is currently seeking a qualified individual for the position of Industrial Millwright / Mechanic for our Groveport foundry.
As an Industrial Millwright / Mechanic you will install, maintain, repair, dismantle, and reassemble machinery in industrial and construction settings. Your work must be precise so as not to introduce strain into complex mechanical systems.
Pay will start at $29.26/hr for the training period and then to full wage of $32.51/hr following the completion of the 90-day training period. We also offer a comprehensive benefits package.
• Must have a high school diploma or equivalent.
• 5 years of verifiable industrial maintenance experience.
• Must be able to work without direct supervision.
• Must be a self-starter and pay attention to details, including accurate data collection/entry and tracking of preventative maintenance information.
• Must successfully complete screening and skills tests prior to interviewing.
• Job offer contingent on background check, physical, and drug screen.

• Machining
• Welding
• Machinery alignment, installation, repair
• Precise fitting of bearings, gears and shafts, motors, couplings
• Vibration analysis
• Rigging
• Scaffolding, aerial lifts
• Lift trucks/forklift certification
• Blueprint reading, electrical and mechanical design
• Conveyors, carousels, ASRS systems, monorails, bulk conveyors
• Pumps, valves, and seals
• Material handling, MSDS

• Hours of work will be on an off shift with daily and weekend overtime as required.

Please attach your resume when applying online.

Amsted Rail is an Equal Opportunity/Affirmative Action Employer

75575767