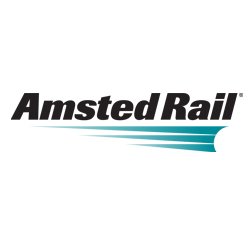 Industrial Maintenance Electrician
Groveport, OH
As the world's leading manufacturer of undercarriage and end of car rail components for heavy haul freight railcars and locomotives, Amsted Rail can offer more than a chance for you to succeed; this is where you can thrive. Our environment is energetic, our people are motivated, and our career paths can take you where you want to go. If this sounds like an environment you'd like to be part of, the good news is that now you can!

Currently we are seeking an industrial maintenance electrician for our Groveport foundry. In order to apply, you must have a minimum of 5 years of verifiable industrial or plant/foundry electrical experience.

Pay starts at $29.56 per hour for the training period and then to the full wage of $32.84 per hour following the completion of the training period. We also offer a comprehensive benefit package.

• High school diploma or equivalent.
• Minimum of 5 years of verifiable industrial or plant/foundry electrical experience.
• Must have PLC experience.

• Must successfully complete screening and skills tests prior to interviewing.
• Must be a self-starter.
You will be responsible for maintaining the following:
• Electrical and electronic equipment
• PC's/PLC's
• Variable frequency drives
• Electronic/electrical troubleshooting
• Process control loops
• Ability to work without direct supervision.
• Ability to pay attention to details, including accurate data collection/entry and tracking of preventative maintenance information.

Job offer contingent on background check and physical, including drug screen.

We only accept online applications. Apply now.

Amsted Rail is an Equal Opportunity/Affirmative Action Employer including Vets and Disabled.

18967