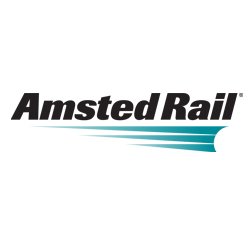 Amsted Rail
Controls Engineer
Groveport, OH
Paid personal time, Paid holidays, Paid vacation, 401K / Retirement plan, Disability Insurance, Vision Insurance, Dental Insurance, Health Insurance
Amsted Rail-Griffin Wheel, the leading manufacturer of railroad wheels in North America, is currently seeking a qualified individual for the position of Controls Engineer for our Groveport foundry. 
The Controls Engineer provides technical support to manufacturing operations. Provides for continuous improvement of manufacturing operations through the design, selection and installation of new equipment and systems and the modification of existing equipment and systems. Provides support to maintenance operations. Creates and/or maintains current documentation of equipment and systems.
Education requirements
• BS in electrical engineering or equivalent professional qualifications
Experience requirements
• Minimum of 2-years experience commissioning and troubleshooting machine/ process controls
Qualifications
• Fluent in editing and developing PLC programs
• Able to deliver complete and accurate electrical system drawing packages
• Ability to travel internationally
Responsibilities
• Provides for the continuous improvement of processes, procedures, and equipment. Assures maximum reliability of equipment, processes and procedures.
• Provides engineering support to operations in the troubleshooting, rebuilding and repair of electrical equipment and automated systems
• Design, develop and deploy machine and gauge control systems; integrated automation including robotics and servo controls; HMI systems; and data collection systems, according to company design standards
• Provides complete project management for new machine and system modifications, installations and upgrades.
• Creates and/or maintains current documentation of processes and operating procedures.
• Maintains a high level of personal and professional knowledge of related technologies and manufacturing systems.
• Performs other assigned duties as determined by the manager
• Provide training as required for plant personnel in operation of the HMI and SCADA equipment
Amsted Rail is an Equal Opportunity Employer.
cjvx2tjc34ot
133740000